CONSTRUCTION DEBRIS REMOVAL IN SAN FRANCISCO BAY CA
FAST AND EASY DEBRIS SERVICE
CONSTRUCTION DEBRIS REMOVAL AND SITE CLEAN UP
Ever hauled construction left overs?Dry wall dust filled rooms and nail ridden floors make construction waste disposal challenging and dangerous if not performed by a professional.Accordingly we suggest you let usdo all the sweaty, back breaking work.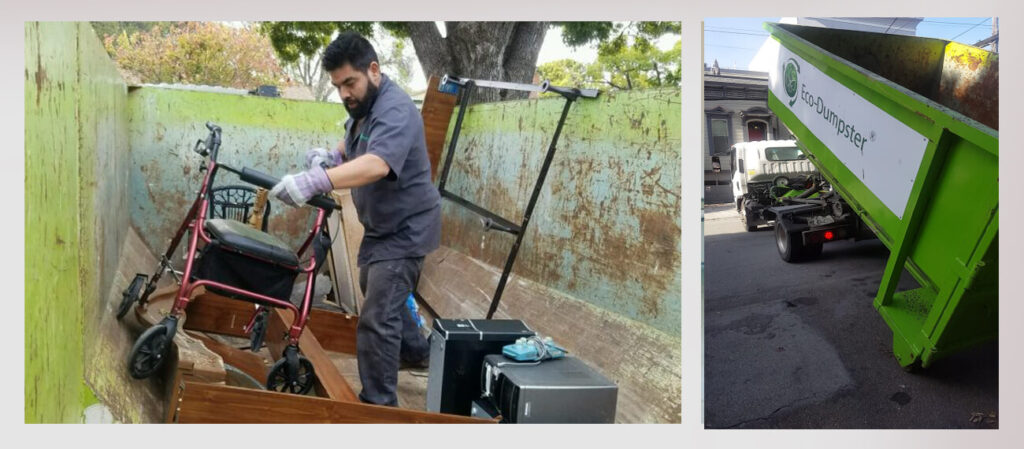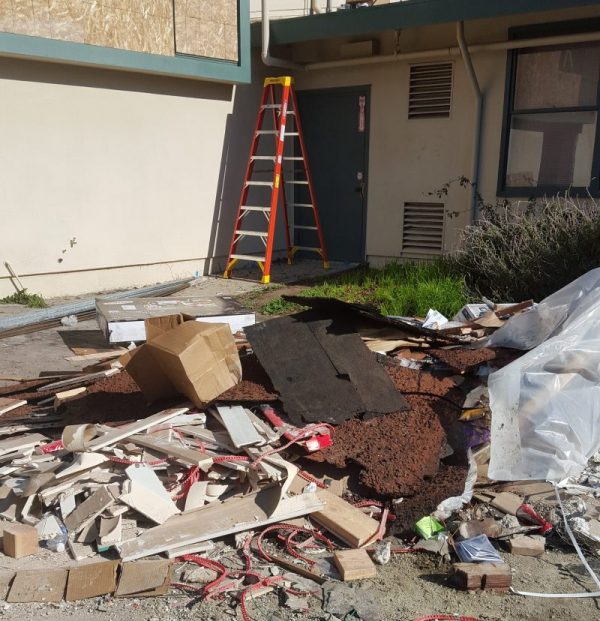 SAFELY DISPOSE AND HAUL OFF OF CONSTRUCTION WASTE
Construction debris clean up, I mean where do you even start right?
C&D removal and disposal is a physically demanding and potentially dangerous job. Debris on the floor, nails and dust must be mitigated with proper safety equipment and deliberate and safe movement in order to avoid injury 
CONSTRUCTION DEBRIS HAUL AWAY, IN MOST OF THE SAN FRANCISCO BAY AREA.
Our clients include homeowners and contractors
FULL SERVICE MEANS WE LOAD, AND SWEEP UP THE WORK AREA.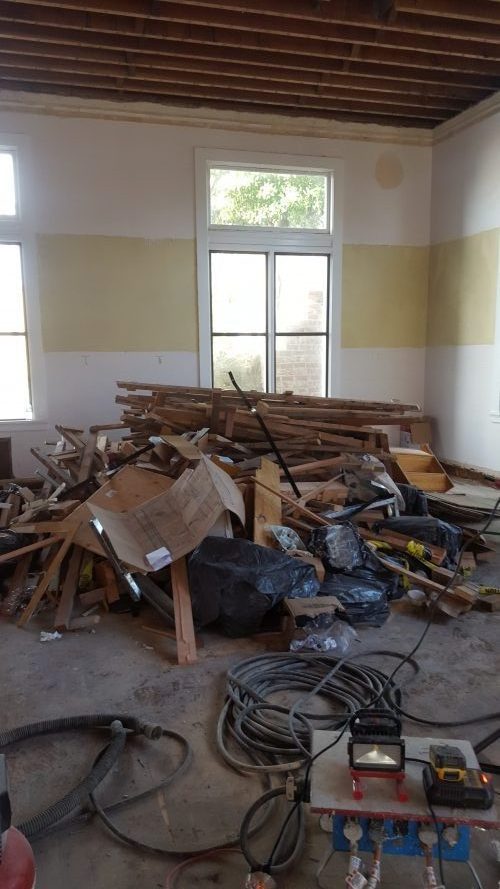 From clutter to clutter free
This is a full service solution and is a great solution for contractors or home owners looking for immediate site clean up.
A cluttered construction site is unsafe.
A cluttered site is a potentially unsafe one and will surely garner negative attention. Clean up those trip hazards with Eco-Dumpster.
Stop and prevent accidents on your site by fixing:
The right work ethic, the right equipment for the job.
Loading is done with wheel barrows, trash bins, and a lot of muscle however we are capable of loading with a skid steer loader (bobcat) if needed.
Everything from Wood, to Concrete.
Most construction sites create waste of different types. Wood from framing, boxes from appliances. dry wall from the sheet rock subcontractor etc…
SERVICES IN THE BAY INCLUDING: SAN FRANCISCO, OAKLAND, SAN JOSE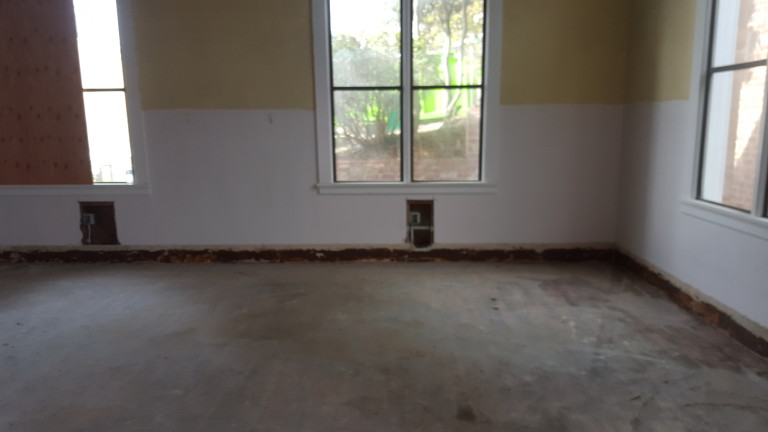 "The way a person does one thing is the way they do everything"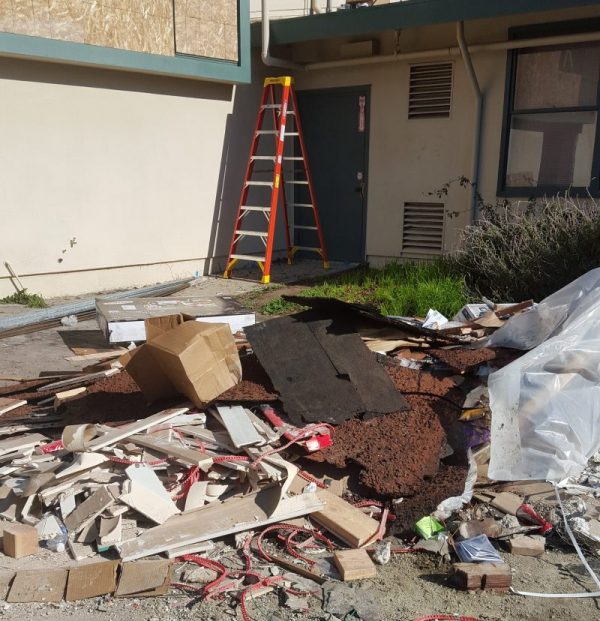 "The way a person does one thing is the way they do everything"
UNDERGROUND PARKING GARAGES, IN BUILDINGS, IN BACK YARDS. ANYWHERE!
Of course not every hauling job is the same, hence it's in our very nature to be versatile.
For example,
take this case study, debris was piled in an underground parking lot. However, due to clearance issues with our truck size debris needed to be brought out to our eco-dumpster by one of our smaller pick up trucks.
So, debris was loaded into our pick up truck driven to our bin where it was offloaded for transport.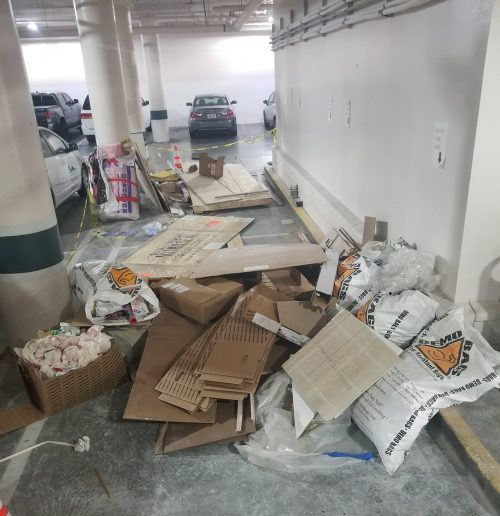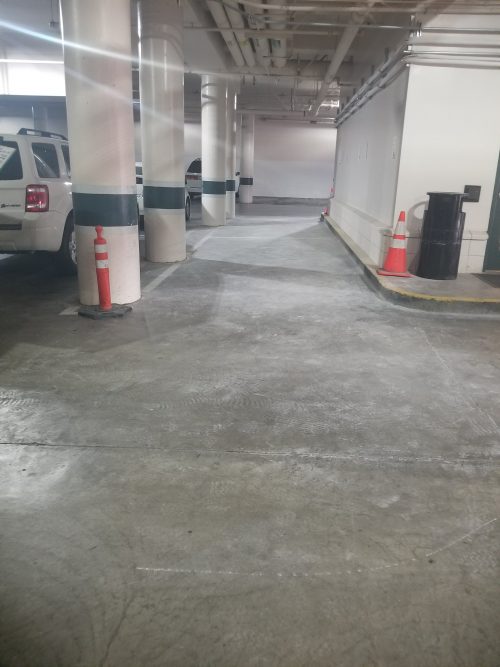 Without question a thorough sweep up of the site is performed.
Check out this job we did in an underground parking garage in Mountain View California.
As you can see the debris included cardboard, metal, and wood of course all recyclable materials.
As a result of our thorough sweep up only a flat clean surface remained. All nails, and other debris were swept to avoid flat tires for our client, as a result our client was thrilled.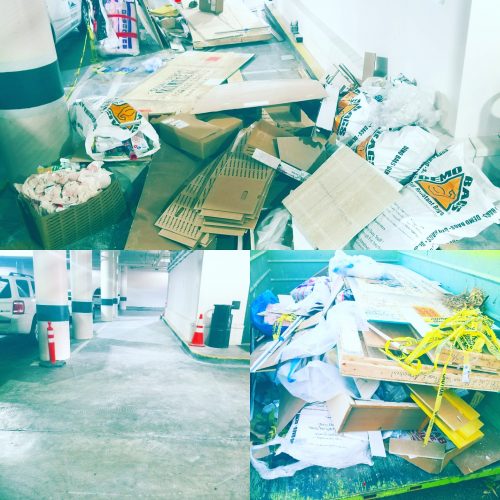 Before and After and ready for transport for recycling
PRO RATED PRICING FOR PARTIAL LOADS.
Also, this was the last load for this clients project and as such the dumpster didn't fill completely.
And yet was our client expected to pay for the entire eco-dumpster?
No!
Without a question this is where our pro rated pricing really shines. Our client only paid for the amount of debris loaded into the eco-dumpster®.
Cool, huh?
WHAT HAPPENS TO THE DEBRIS?
Construction debris is separated and recycled in multiple ways. Wood, metal, concrete, and cardboard is all common in mixed loads of construction debris however we make sure it it's segregated and recycled with our strict no landfill policy for c&d loads.
Important to note if source separation is not possible construction debris is still sorted at a registered construction debris recycling facility.
RESPONSIVE, FAST LOADING CREW.
Eco-Dumpster® provides same day or next day service and under normal circumstances it takes our crew approximately two hours or less to fill an entire Eco-Dumpster®.
Some factors affect loading speed.
DENSE MATERIALS, IE: CONCRETE, DIRT, STUCCO, PLASTER,
If you have concrete, dirt, gravel, or plaster to dispose of our pricing is a bit different.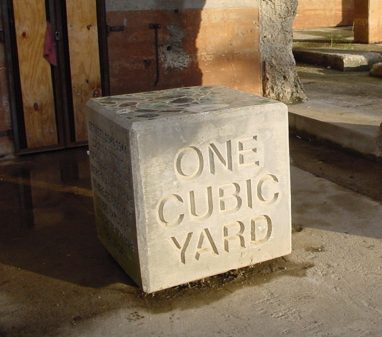 This is how much space a cubic yard takes.
DENSE MATERIALS ARE $164.00 PER CUBIC YARD WITH A 1 YARD MINIMUM.
Because dense materials are more expensive to load, transport, dispose of and recycle dense material is priced differently than standard construction waste.
In addition, dense materials are harder on our equipment finally dense material requires knowledge of weights and transport methods which not every hauler has experience with.
Finally if you have a bulk load of dense material please feel free to contact us for a free onsite estimate.
ARE YOU LOOKING TO DO IT YOURSELF?
Perhaps Self Service Eco-Dumpster's (You get it for 5 days, standard) is a good fit.
Our self service Eco-Dumpsters have a lifting capacity of 3 tons. No dense materials allowed in the self service Eco-Dumpster.
Recycling paper products out of construction debris loads adds up.
Important to note nany cities in the bay area have ordinances which dictate how much debris needs to be recycled.
Eco-Dumpster™ has long relationships with many bay area recyclers.
Of course, we have refined our system over years of experience and even trial and error.
In addition, we have the know how needed to take your recycling and environmental consideration to the next level.
Several commodities pulled out and recycled.
Count on Eco-Dumpster®, an amazing alternative to your run of the mill hauler.
Drywall, wood, concrete, and metals can all be easily recycled. Fixtures can be salvaged for re-use or recycling. Salvage is always the best option followed by recycling.
We have a zero landfill policy when it comes to construction and demolition waste. All of our construction and demolition jobs will either be sorted by us or go to an approved recycling center.
Concrete is dense and can be arduous and dangerous if not approached with experience and safety measures. As a result of this density our whole truck cannot be filled with concrete.
Generally we carry approximately 4 cubic yards of concrete per load depending on the density of the concrete.
For more information on concrete services go to our concrete removal page.
WHAT DO WE DO WITH THE CONCRETE?
We take all our concrete loads to designated recyclers who crush the concrete into base rock or concrete sand to be used in other construction projects.
Rest assured, when you recycle concrete with Eco-Dumpster™ you will be helping someone else out in their construction project. We have a zero landfill policy for concrete loads.
Especially close to our heart is our effort to recycle paper products. The more recycled the less trees need to come down.
Paper is baled and processed for pulping.
NEED A DIFFERENT SERVICE?