Appliance Removal done by pros in San Francisco Bay
FAST AND EASY DEBRIS SERVICE
Appliance Removal done by pros in San Francisco Bay
Appliance removal done fast, Eco-Dumpster® Hauls bulky appliances away.
We do appliance removal in most cities in the bay area including but not limited to: San Francisco, Oakland, San Jose and the surrounding suburbs.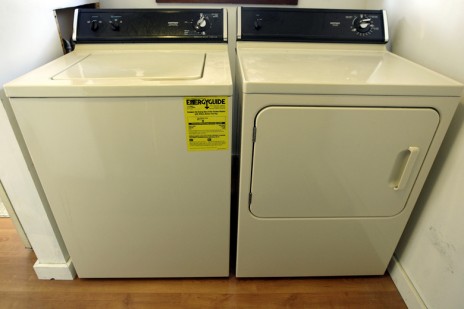 Fast, appliance removal working or not.
Whether you need to get rid of your washer, dryer, refrigerator or other household appliance, count on Eco-Dumpster® to haul it away.
Why go through the trouble of renting a truck and finding a place to responsibly dispose of the appliance ?
Eco-Dumpster® can easily do it all for you? Don't let that fridge break your back, call Eco-Dumpster®.
Simply book online or call us the estimate is always free and upfront.
A simple call gets you on the schedule. Our online form can also put you right on the schedule. Either way the truck crew will give you a call twenty minutes prior to their arrival in the 2 hour time appointment window.
Removal and pick ups hauled in the San Francisco Bay, Monday through Saturday 8am to 6pm
Do I need to place my item on the curb?
Eco-Dumpster® does full service appliance removal. We bring the dollies and the man power to extract the bulky piece from your life. We hauled out of attics, houses, offices, laboratories, basements and even boats!
Simply put it in your rental
If you would like to dispose of your appliance in our Eco-Dumpster self service bins, we make it simple.
Or have us pick it for you
Don't want to rent one of our cool receptacles?
Simply place an order for full service and your item can be picked up. FAST